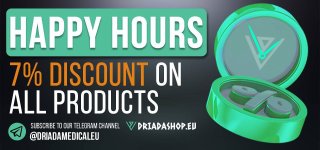 Today is Tuesday, and you know that it's a good day for shopping, so...
Enjoy a 7% discount on all products! TODAY!
And, of course, don't forget to add our awesome
Anavaros (Oxandrolone)
to your cart because the
50% discount
on this product will last until the end of the week only!
Coupon for Oxandrolone can be found on our Telegram Channel – https://t.me/driadamedicaleu