Review Detail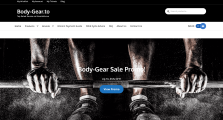 (Updated: November 30, -1)
Customer Support & Ordering Process
Top notch. No issues with placing the order, getting confirmation of order payment received, and being notified of tracking info.
Delivery (T/A) & Packaging
Delivery was smooth. Ordered some domestic products (US) and they arrived within days. Very well packaged. Currently still waiting on 1 item because I had to get that from a Europe warehouse. Have tracking info for it and everything seems smooth at this point. Will update if need be.
Products Ordered
-Test Cyp
-Deca
-Arimidex
-Caber
Product Effects
So far the Test and Deca seem great. Exactly what I would expect. Haven't had much need for the Arimidex yet. However, I imagine it will be great as well.
Review
Overall pretty damn good. Can't complain.
Do you recommend this supplier?