Review Detail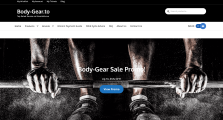 (Updated: November 30, -1)
Customer Support & Ordering Process
Excellent customer support. Answered my questions and kept me updated in a timely manner.
Delivery (T/A) & Packaging
Took 5 days to ship because of time (used Moneygram). Arrived in 2 days. Packaging was simple & discreet
Products Ordered
Test E, Nolvadex, Clomid & Aremidix
Product Effects
Quality product. No abnormal side effects so far. Starting to feel strength
Review
I was concerned about using Moneygram & reached out to support. They explained the process to me & it worked perfectly. Quality product & excellent customer support.

I will be placing another order soon
Do you recommend this supplier?