Review Detail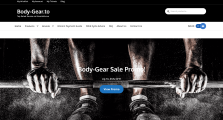 (Updated: November 30, -1)
Customer Support & Ordering Process
Delivery (T/A) & Packaging
No issues with delivery/packaging - everything arrived as described and within the committed timeframe.
Products Ordered
xeno tren e 200; odin megatest 500; cabergoline 0.25; tadalafil 20
Product Effects
Everything works great! No complaints at all.
Review
Consistently good, consistently on time - just all around satisfied with them.
Do you recommend this supplier?