Review Detail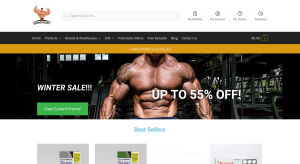 Customer Support & Ordering Process
Ordering was safe and easy. Customer support answered any questions in about 24hrs.
Delivery (T/A) & Packaging
Delivery was quick and discreet. Received faster than expected
Products Ordered
Sustanon 250 and superdrol
Product Effects
I've been running the sust @ 250mg every 3 days with great results and I'm about to start the sdrol. So far I'm ahead of where I wanted to be
Review
Great service. Great product. 100% recommended for anyone
Do you recommend this supplier?