Review Detail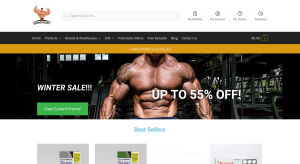 (Updated: November 30, -1)
Customer Support & Ordering Process
Very easy to place order and convenient. They give you updates with promo code.
Delivery (T/A) & Packaging
Delivery was less than 10 days and packaging was legit.
Products Ordered
Meagan test 500, deca and masteron.
Product Effects
Products are strong and legit, no side effects, 750mg test 300mg deca wk. Good pumps and gained alot of strength with gears.
Review
I will definitely be using ID In the future. Getting ready to place my 2nd order now. Product is a little pricey But well worth it. It's the real deal.
Do you recommend this supplier?