Review Detail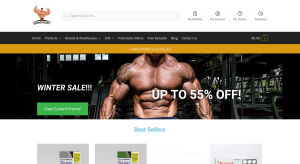 (Updated: November 30, -1)
Customer Support & Ordering Process
The ordering process is quick, efficient, detailed, and easy to use. After all the information is input prompt emails that shipping has processed has been done within 24hrs at least every time I order from them. I usually get my package within the next 2 days. I've had no issues whatsoever.
Delivery (T/A) & Packaging
Well packaged, protected, and discreet.
Product Effects
Products are always highest quality. I've ordered a number of times and have yet to be disappointed.
Review
I absolutely love iron-daddy. They provide the products I want in a timely manner. Iron-daddy is a legitimate godsend. Thank you guys!
Do you recommend this supplier?