Review Detail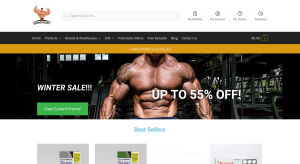 (Updated: November 30, -1)
Customer Support & Ordering Process
The ordering process was easy. And as always the customer support was excellent. The supplier actually made a mistake with my order but customer service was on top of it and had the problem rectified in no time
Delivery (T/A) & Packaging
Package was on time and packaging was good.
Products Ordered
Masszone, cypizone, testezone, stanzone, methazone and letrozone
Product Effects
I've just started; masszone at 1 cc twice a week, cypizone 3/10 cc twice a week, 40mg of methazone Ed and already I'm feeling the effects. No sides as of yet but still early.
Review
Great company that goes out of it way for its customers. Would recommend them to any and everyone.
Do you recommend this supplier?