Review Detail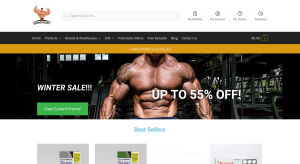 (Updated: November 30, -1)
Customer Support & Ordering Process
They answer all tickets the next day. Always there to help!
Delivery (T/A) & Packaging
I've made 5 orders. Each order was shipped with 2 days. I received each order in 5 days!
Products Ordered
They carry the top name brands.
Product Effects
I've been running the Ultima Deca 250 for 4 weeks. I added it to a my TRT cruise of 220mg of Cypro. I started with 100mg/2xwk, the increased 100mg/wk. I noticed the change by my 3rd pip and the pumps have been getting stronger since!
Review
Iron-Daddy is by far the best distributor I've ever used!
Do you recommend this supplier?