Review Detail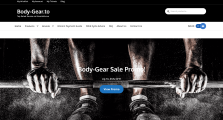 (Updated: November 30, -1)
Customer Support & Ordering Process
Ordering was super easy. Instructions to follow are simple and made payment quick/easy.
Delivery (T/A) & Packaging
Packaging was non-descript and adequately protected
Product Effects
Bought the 50mg tabs. Took half in the morning and half with dinner. Took about 4 days to notice a difference but workouts improved and could work out longer. Took it for about 4 weeks with little to no sides. Really helped my last cut and was able to keep my lifts at a good level on reduced calories.
Review
Tried this for a cut and it was very successful. Will be adding it in again next time as well. Supplier was reliable and I will be using them again for sure.
Do you recommend this supplier?