Review Detail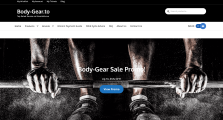 (Updated: November 30, -1)
Customer Support & Ordering Process
Ordering was extremely simple! Accepted bitcoin with no hiccups whatsoever! The customer service representative was very professional.
Delivery (T/A) & Packaging
My order took roughly 2 weeks to be delivered to USA from France and packaging was discreet and no damage to product!
Products Ordered
15 vials of Hilma Test Prop
Product Effects
Just started using product so I don't have enough information on effects of product. But I can tell you the injections went very smooth with little pip.
Review
Overall I would recommend BG to anyone looking for peds.
Do you recommend this supplier?