Got a really nice demi flex shot but it was one of the only pics slightly out of focus and over exposed, I've cleaned it up but I'm still gutted. Would've been a keeper for my records.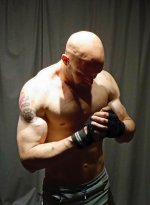 I've sharpened it and modified the dynamic range but it still looks washed out and shit. I could probably tidy it up with an AI tool but by that point what's the point of even keeping it. May as well be a fucking cartoon doodle.
I'm praying to Korean Jesus for more gainz in pic.